Video Camera Inspections Services
Midwest Plumbing handles all sewage pump repairs for a number of brands and models.
A sophisticated video sewer camera is the latest way for locating blockages in your sewer pipes. These high-tech sewer cameras can inspect whole drain systems for leaks and blockages, including looping through turning and twisting pipes.
We have mastered the art of providing quality service at an affordable price. Our personnel are experienced in the maintenance, repair, and replacement of sewage pumps, and we have a solid reputation.
Whatever your sewage pump requirements are, you should feel safe and secure in contacting our team.
Plumbing technology has come a long way since plumbers had to dig in several places to find a problem inside or outside a home. Thanks to sewer camera and other locating equipment, we can now detect a blockage in your sewer line accurately and fast. In addition, we now have sewer camera equipment that can locate anything underground! Midwest Plumbing uses this technology to not only find blockages, but also to rule out any other potential plumbing issues before offering a service plan.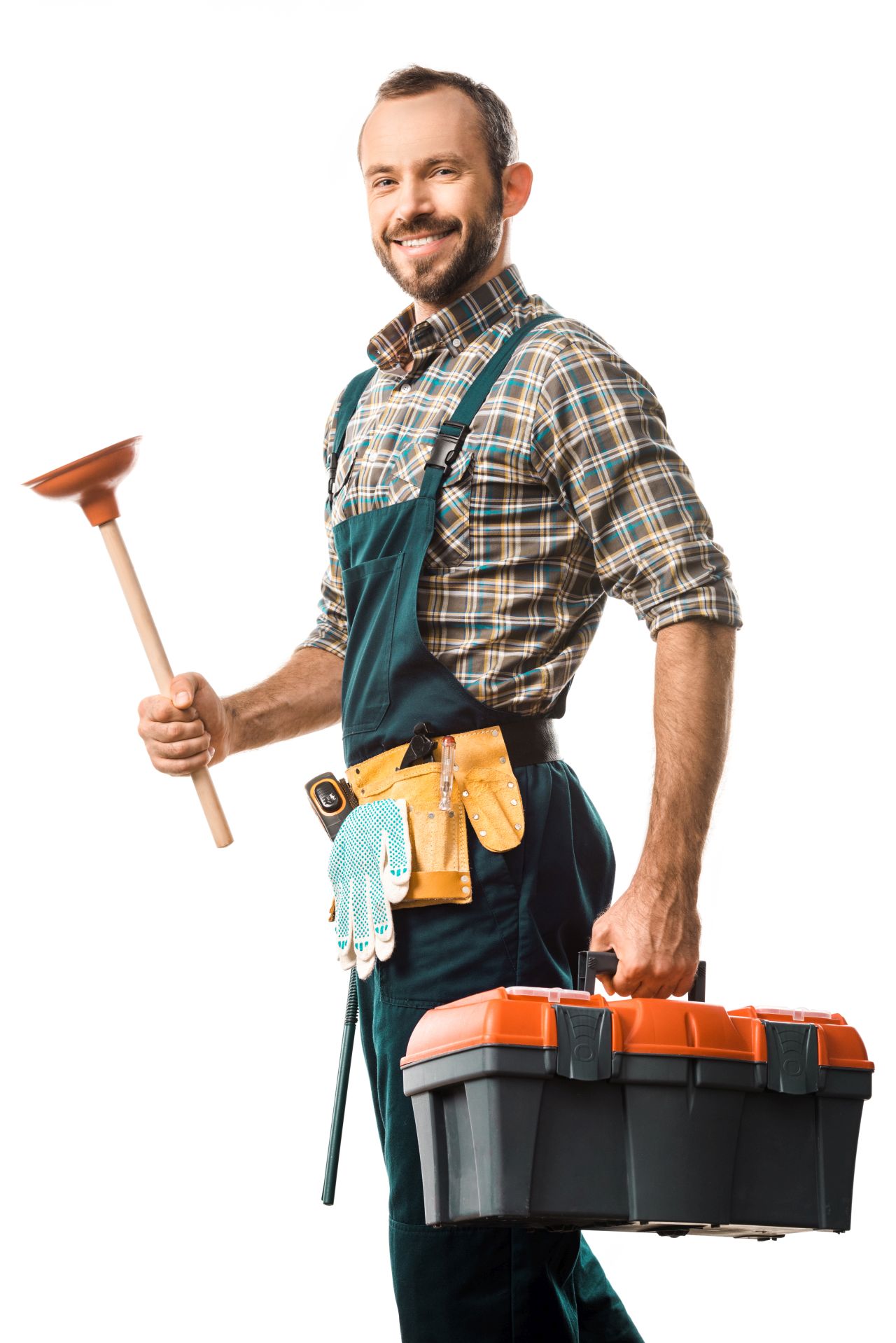 Call Today
Get A FREE Quote Today
Sewer Camera Inspection of Sewer and Drain Lines
When you consider the potential for damage from a faulty sewer line – backups, floods, leaks, and more – it's evident that resolving sewer line issues as soon as they arise is critical. Sewer line issues that cause sewage to back up into your home can harm your health, cause property damage, and cost you money.
The first step when you suspect a problem with your sewer is to get a proper diagnosis. You can proceed with cleaning, clog dissolve, sewer line repair, or even sewer line replacement once you have the necessary information. Fortunately, today's modern sewer camera technology allows your plumber to see a large portion of your sewer line without having to dig to diagnose your sewer view.
What Are Sewer Line Cameras and How Do They Work?
A sewer line camera is a waterproof, high-resolution camera mounted on a slender pole. The entire sewer line camera system is extremely flexible, allowing it to transit pipes as tiny as 2 inches in diameter and travel through all of the numerous bends and corners of your drain and sewer lines. The camera sends live video input to the specialist, allowing the technician to see your sewer line even if it's beneath concrete or under your house's foundation.
When the technician comes at your home, they will feed the camera into a drain line and use a small motor included within the camera's wire to maneuver it through your pipe and into the sewer line. The specialist will be able to visually locate the source of your sewer line issues with the help of the live video feed. The expert can provide an appropriate recommendation to repair any damage using the information provided by the sewer line camera.
When Should Sewer Line Camera Inspections Be Used?
As previously stated, most residents request sewer line inspections when they suspect a problem with their sewer line. A sewer camera inspection can detect the source of a problem if you've recently observed foul-smelling water on your yard, have frequent drain issues, or have had a full-fledged sewer backup into your home. In addition, if your water costs have been abnormally high, you should schedule a sewer line camera inspection to rule out any leaks.
If you're looking to buy a home, you should schedule a sewer line camera inspection to determine the health of the sewer and drain lines on the property. This type of inspection is frequently ignored during a typical home inspection, but knowing everything you can about your new home's sewer line and drains can provide you piece of mind.
For Sewer and Drain Line Camera Inspections
Whether you're having sewer line issues, purchasing a new home, or just want to check on the health of your drain and sewer lines, residents trust Midwest Plumbing to take home of their sewer needs. Our skilled, certified, and insured professionals will arrive as quickly as possible to assess the situation, diagnose the problem, and devise a plan to resolve it, leaving you with a clear, healthy sewer line. To schedule for a sewer line camera inspection, please contact us.
Services for Sewer Camera Inspections
Midwest Plumbing focuses on offering reliable sewer and drain camera inspection services to residential, commercial, and municipal property owners throughout the year. It's critical to maintain your pipes since they allow you to do things like wash dishes at your restaurant, do laundry at home, and use the restroom at city hall. Midwest Plumbing has a team of industry professionals who specialize in pipe inspection, cleaning, repair, and replacement techniques that handle problems quickly and precisely.
Sewer Inspection Warning Signs
Your home, business, or industrial pipes could be having problems for a variety of reasons. Our service team at Midwest Plumbing feels that knowing the symptoms that your home or company needs a plumbing inspection is critical. Discolored water, low water pressure, sewer backup, leaking faucets, and drains that run flushing all indicate deeper issues with your sewer and drain system. When little issues go unaddressed, they can quickly escalate into major problems.
It's tempting to try do-it-yourself drain cleaning methods when you're having sewer and drain problems. However, no one can fully remedy a drain problem without first determining what is going on inside your pipes. Chemical drain cleaners poison your pipes and only temporarily solve the problem, causing it to recur. Snaking only reaches surface clogs and does not remove clogs or blockages completely. Pipe inspection is the only approach to accurately identify and effectively solve your pipe problems.
Sewer Camera Inspection's Advantages
Pipe inspections aren't just for when you have an urgent problem that needs to be addressed. Midwest Plumbing can give customers with a routine sewer inspection to monitor the health of their pipes and ensure that they survive as long as possible. Call a plumber today to speak with one of our friendly and knowledgeable professionals if you are experiencing pipeline problems or are interested in pipe inspection for your own personal knowledge of what is going on within your pipe system.
Midwest Plumbing recognizes the importance of keeping sewer system in good working order. Our licensed technicians are experts in pipe inspection, the most effective method for inspecting and diagnosing sewer backups and damage. If you're having problems with slow drainage, clogging, or wastewater backup, call Midwest Plumbing right immediately to have your sewers inspected and put back in working order.
What Are Sewer Camera Inspections?
Our plumber can view inside your sewer line without guesswork or digging with sewer camera inspections. Before any maintenance or repair, it's critical to conduct a thorough sewer inspection to ensure that we have a clear image of what's going on inside your sewer line. Sewer inspections save time and money by eliminating unnecessary repairs, and they provide you piece of mind by ensuring that your sewer problems will be resolved once our work is completed.
Our plumbing company conducts sewer camera inspections using a high-definition camera attached to a snake-like cable. This cable is installed through a single access point and fed through the sewer pipe until the source of your sewer problem is discovered. Our plumbing professionals get information from a radio transmitter attached to the camera, letting them know the exact issue and its location within your sewer system.
Leaks in the tank
Corrosion of the tank
Root damage to trees
Overflowing storage tanks
Tank outlet baffles that have been damaged
Because the tank is placed beneath the ground, it might be difficult to discover problems with your septic system. In many cases, homeowners are only made aware of problems after the tank has been pumped or cleaned.
What Kinds of problems Can Sewer Camera Inspections Spot?
Sewer inspection services is a simple but efficient technique for detecting a variety of issues in your pipelines.
Blockages and Clogs
Continuously flushing garbage down the drain, whether your home has been standing for five or one hundred years, can lead to build-up and blockages. Our pipe inspection services method will help you locate the exact location of any clogs or blockages in your drains, allowing you to keep your pipes clean, clear, and functional.
Sagging Sewer Lines And Cracked Pipes
Sewage will pool outside your pipelines and onto your property as a result of cracked pipes. Sagging sewer lines capture trash and produce blockages on a regular basis. Your plumbing professional will monitor the state of your sewage system as our camera is fed through your pipes. Sewer camera inspections are the most effective technique to see into your pipes and guarantee that they are in good operating order and won't cause problems in the future.
Check out our plumbing pipe service
How long does a video camera inspection last?
The time required to complete a video camera inspection of your sewer will depend on the length of the sewer pipe and the condition of the pipe itself. If your sewer is only ten or twelve feet in length, the inspection should only take ten or fifteen minutes. But if your sewer is much longer and contains offset joints or partial collapsed sections, the inspection could take much longer to complete.
What is the most common diagnosis from a video camera inspection?
Heavy root intrustion through pipe joints is probably the most common diagnosis from a video camera inspection of a sewer. Once root intrusion causes backups more than once a year, a homeowner should consider having the sewer repaired or replaced. Since sewers are designed to be a sealed system, if roots can get in, then sewage can leach out. However, your plumber will give you options that may include additional cleanings to prevent backups from occurring, spot repairs, or a complete sewer line replacement. Unless the sewer has partially collapsed to prevent drainage, the homeowners can follow whichever option is best for them.
What is the process of a home video camera inspection?
A video inspection of the sewer is usually requested/ordered after a sewer & drain technician determines that there are anomolies or problems with the sewer. This may include difficulty getting his cable and blade through the pipe, the cable gets stuck, or the cable pull back with signs of mud on it. Mud on the cable indicates that the cable exited the pipe through a void and was spinning through surrounding soil. The camera operator arrives and puts the camera snake into the sewer via a cleanout access port or via a toilet drain. The camera operator watches a video monitor to assess the sewer's condition as the camera snake passes through. Camera operators prefer to have a homeowner onsite to look at the monitor and see the condition firsthand. The camera operator will provide the homeowner with a professional assessment of the sewer's condition along with some options that may include more frequent cleanings, spot repairs, or a complete sewer line replacement.
Should you do a sewer scope inspection?
If you've experienced sewer backups and a professional sewer line cleaning revealed root intrusion or there were traces of mud on the cable and cutting blade, it would be a good idea to have a sewer scope inspection of the pipeline. The video camera snake is equipped with high intensity LED lights to reveal cracks and other pipe damage. A sewer solutions specialist will be able to determine the extent of the damage and poit it out to you on the video monitor. He or she will present the homeowner with options ranging from more frequent cleanings to prevent surprise backups to actual pipe repairs. If the damage is significant he may recommend spot repairs or even a complete sewer line replacement. But most of the time, more frequent cleanings will keep roots and clogs at bay.