Emergency Plumbing Service and Repair
When you require emergency plumbing services in Central Indiana, contact Midwest Plumbing for prompt and dependable work.
When faced with a plumbing emergency, home and business owners in Central Indiana turn to Midwest. With our emergency plumbers on your side, a plumbing emergency doesn't have to be traumatic. From leaks to fixture replacements, the Midwest Plumbing crew can solve any issue. A plumber is on call 24 hours a day, 7 days a week, and on holidays to ensure you have access to a plumber when you need one.
Time is of the essence when a plumbing problem arises. If you have a plumbing emergency, you don't want to have to waste time looking for a plumber in your area. You want a plumber who is available right away and won't charge you a fortune for their services.
You can get the plumbing services you require and it won't break the bank since our plumbers provide a range of emergency plumbing services around-the-clock at competitive prices. For after-hours plumbing services, Midwest plumbers are always available.
Now is the time to make an appointment with an emergency plumber. To speak with a qualified plumber about your emergency plumbing service needs, call Midwest Plumbing's on-call team.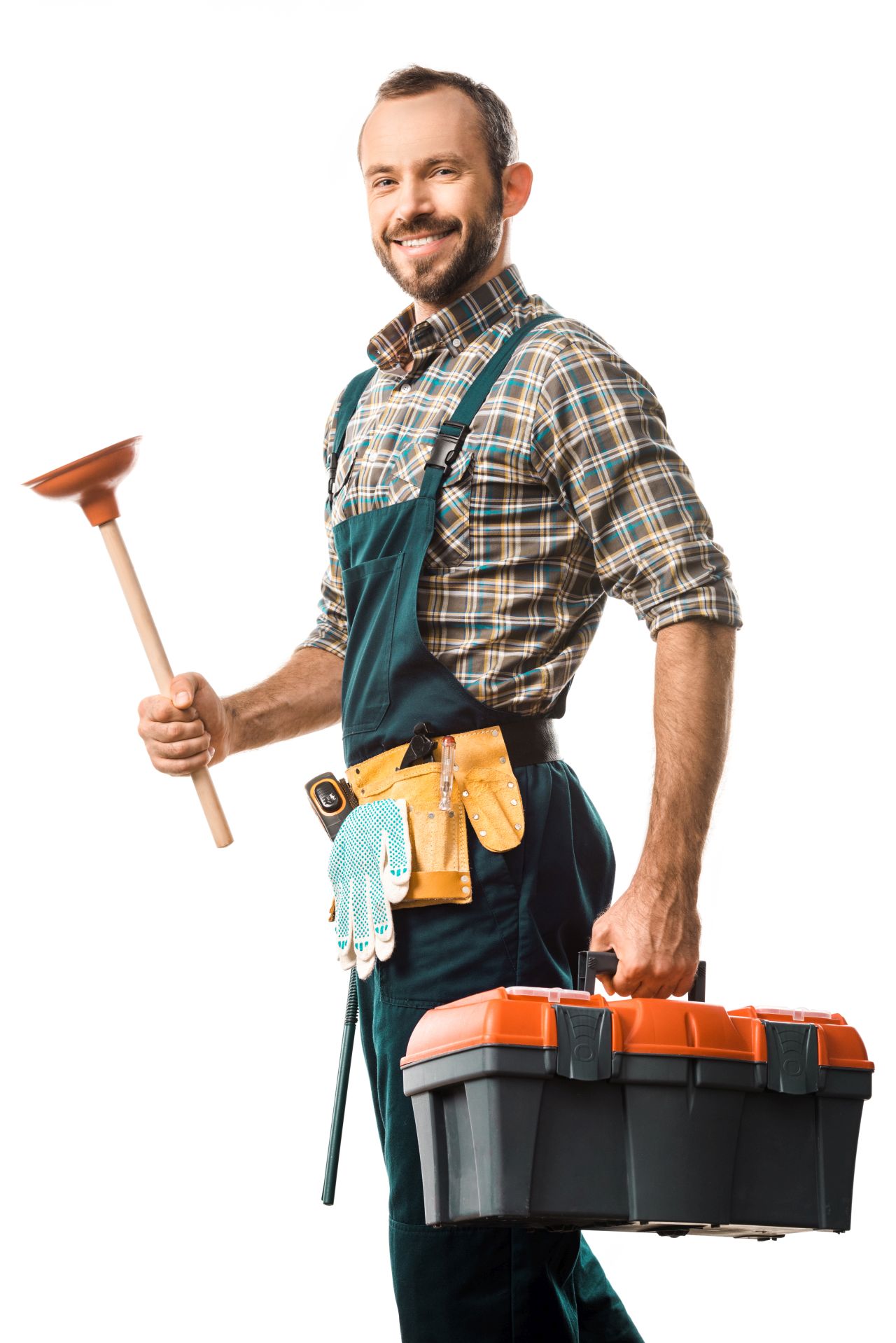 Call Today
Get A FREE Quote Today
I'm looking for a plumber near me right now.
Midwest Plumbing company is the only place you need to look if you're looking for a plumber near me. Our licensed plumbers are available to respond to any plumbing problem in your Central Indiana home or business 24 hours a day, 7 days a week, 365 days a year.
Our team is ready 24 hours a day, 7 days a week to help homeowners in Central Indiana with their plumbing issues. When you have Midwest on your side, you'll always know who to call when you have a plumbing emergencies in your home or business.
For after-hours emergency calls, each of our plumbers has access to a fully loaded truck. An local plumber can react swiftly no matter where you are since they always have trucks, tools, and components on hand. Other plumbers in the area simply don't measure up, taking longer to respond and wasting crucial time during your plumbing emergency.
Request emergency services from Midwest Plumbing company to address the following issues:
 Frozen pipes
Leaking pipes
Burst pipes
Leaking or malfunctioning water heater
Toilet overflow
Gas line repairs
Sewer blockages
Drain clogs
And more!
Build a long-term relationship with Midwest so you always have a professional plumbing business to call when you need help. We go to great lengths to acquire your trust, since it is the most valuable commodity we can obtain via our job.
Midwest Plumbing Company has been providing timely and skilled plumbing services to Indiana communities. Our prices are always competitive, and you'll always know what they are before work begins, so there are no unpleasant surprises. We are a comprehensive home service company
Plumbing quality work may be done using modern tools and procedures, but our firm principles remain traditional. When it comes to our emergency services, you deserve options that are in your best interests, as well as the knowledge you need to make educated judgments about plumbing fixes.
Is it true that I have a plumbing emergency?
Because not all emergency plumbing problems appear to be major at first, it can be difficult for homeowners to determine whether or not emergency plumbing repair is required. Even if you're unsure, call nonetheless; it's better to be safe than sorry. Our skilled plumbers will gladly advise you on whether you require emergency service or if plumbing project can be postponed until business hours.
When you're dealing with a plumbing problem, time is of the essence! Our team explain why emergency plumbing is a must in the conditions listed below – don't wait to call. Give us a call right away if you have any of these plumbing issues!
 Flooding and water damage are a possibility.
Water damage is caused by plumbing issues that allow escaping water to flood portions of your home, which can be difficult and expensive to repair. When you call for emergency help for the following concerns in your Central Indiana home or business, you can keep flooding and water damage to a minimum:
Sump pump

 

failure
Pipe burst
Pipe leak
Shutoff valve malfunction
Water heater leaks
Turn off the water supply if water is leaking from a pipe, fixture, or appliance to avoid flooding and damage while you wait for an emergency plumbing tech to arrive. Individual shutoff valves can be used to control water flow to leaking fixtures, while the main shutoff valve can be used to turn off water flow throughout the home or building.
Sewage back-up
Wastewater and sewage may back up into drains throughout the home or business if sewer lines get clogged or if backflow happens in your plumbing system. The presence of sewage is not only unpleasant and dangerous to your health, but it also prevents you from using fixtures and signals the presence of a greater issue.
Water scarcity
If you've lost water in certain regions or your entire home, you'll require emergency plumbing help. Also, if you have suddenly low water pressure from one or more fixtures, you'll need a plumber to identify and remedy the problem so that adequate pressure is restored — this symptom often indicates a pipe burst or concealed leak.
There is no hot water.
When a water heater breaks down, homes are left without the hot water they need for hygiene and day-to-day activities. To restore hot water service, your Midwest plumbing service professional may need to repair or replace your water heater, which he or she may do on an emergency basis.
Pipes that have frozen
If frozen pipes and outside hose bibs aren't treated properly, they might cause pipe breaks. When water freezes and forms ice inside pipes, pressure is applied to the pipe walls, weakening the material and causing fissures. If frozen pipes are not correctly repaired, they might thaw and cause substantial water leaks. To guarantee that your frozen pipes are correctly treated to safeguard their integrity, contact an emergency plumbing technician.
 Make a Plumbing System Appointment for Plumbing Repairs & Service on a Regular Basis
If you have one of the above problems, it's definitely worth paying for a plumber emergency, but if your plumbing problems aren't as bad, waiting for a normal repair appointment saves you money. When you plan an appointment for routine plumbing repairs and maintenance, don't overpay and get the same expert service from Midwest Plumbing.
A normal service call is often used to address certain plumbing service:
 Drain cleaning
Repairs for fixtures with minor leaks
Repairs or replacement of broken fixtures
Maintenance for plumbing equipment
Carefully select your emergency plumber.
Although you may not need a plumber on a regular basis, knowing which plumbing business to contact when you do is really useful. Every call for the past seven decades has been spent building trust and cultivating long-term relationships with our customers. Midwest Plumbing aspires to be your preferred plumbing contractor, and we'll go to great lengths to earn your trust.
When you're looking at your plumbing contractor possibilities, keep the following in mind:
Is the business a long-time part of the community with a good reputation for customer servicing?
Is the plumber in possession of the necessary Indiana license, bond, and insurance?
Was the plumber referred to you by someone you trust who could tell you about their experiences with him?
Are there favorable online company reviews, and did the organization respond professionally to negative criticism and try to resolve the customer's issue?
Is the firm able to provide both the work you require today and those you may require in the future? Is it possible for them to provide emergency services? Do they carry the brands and products you prefer in the department?
Do you require the service of a plumber right now?
Are you looking for a plumber who is available 24 hours a day, seven days a week so that you may be prepared no matter what happens? We at Midwest are committed to being available and ready to assist you at any time, whether it is late at night, on the weekend, or even on a national holiday.
Our team returns home with their fully stocked trucks so that we can get to you as quickly as possible. If you require a plumber right away in your area, our staff can provide you with a speedy response. If the situation is not critical, we can also plan an appointment at a time that is convenient for you. The following are examples of emergency plumbing repair services:
Water heaters that have failed
Pipes that have become frozen
Pipes that are leaking or pipe bursts
Toilets that are overflowing
Problems with the gas main in an emergency
Stoppages in sewage lines needing drain cleaning
Washing machine hoses that have burst
Drain clogs in the kitchen and bathroom
as well as further information
Our goal at Midwest is to establish a long-term connection with you as a client by earning your confidence. We place the highest value on your confidence, and we will go to any length to gain it. Over the course of many years, Midwest has established itself as the premier plumber in Central Indiana and the surrounding areas. With the highest value in the industry, our plumbers give fast, professional service at competitive pricing with the highest quality possible. The vast majority of our experienced professionals are knowledgeable and highly skilled in a wide range of plumbing services and can respond quickly .
Everybody dislikes having to pay for emergency plumbing services when their problem might have been resolved by scheduling a regular service appointment during office hours. If you require plumbing repairs, Midwest wants to assist you in saving money on those services. Typically, plumbing concerns are addressed during a normal service session. If you discover them after hours, on the weekend, or during the holidays, make a note of the time and call us the next business day to book an appointment for service:
Clogged Drain
Minor leak repair, such as for dripping faucets and dripping toilets
When one fixture is broken, others are accessible to be used in its place.
Maintenance, such as a flush of the water heater, is recommended.
 What to Look for When Hiring an Emergency Plumber
The majority of people do not require the services of a plumber on a daily basis. When a plumbing emergency arises, however, you will require the services of an experienced plumbing contractor to resolve the situation in a timely manner, regardless of when it occurs. Our qualified and professional plumbers have received the training required by the plumbing industry in order to diagnose and repair a wide range of difficulties. Our emergency plumbers put their technical abilities, expertise, and experience to use in order to service our customers.
When you want high-quality plumbing services for your house, you should work with professionals who are skilled, trustworthy, and experienced. Because the plumbing contractor you hire is the most critical decision you will make in the process of repairing your plumbing problems, you should thoroughly vet them before hiring them. Plumbing contractors with extensive experience provide a wide range of services, including the installation of water pipes, plumbing repairs, and trenchless plumbing repairs, among others. If you're looking for a residential plumbing professional, there are several factors to consider.
 Duration in the business: How long have they been providing services to homeowners in the area?
Licensed, bonded, and insured: Is the plumber in possession of all of these credentials?
Recommendations: Who would you recommend to your friends and family?
Online Reputation: Websites such as Google and Facebook are fantastic sources of unfiltered customer feedback. Take a look at the good and the bad.
Availability: Make certain that the plumber can accommodate your requirements. Are they available 24 hours a day, seven days a week? Are the items and services that you require available from them?
check out our leak repair services
What should I do while waiting for a plumber to arrive during a plumbing emergency?
When you call for service and you have explained the nature of your plumbing problem to the customer service representative on the phone, ask them if there is anything you need to do before the service technician arrives. In most instances, they will provide instructions, but it's always a good idea to ask. For instance, if you have a broken water supply pipe, they may tell you to turn off the water to your home until the plumber arrives. You can also search your plumbing problem on our website for additional information and instructions that may be helpful.
What is the response time for a plumbing emergency?
Response time for a plumbing emergency is dependent on whether the emergency is confined to one household/building or to the entire community. Midwest Plumbing is available 24/7/365 to handle plumbing emergencies, and in most cases, a service technician arrive at your home or business within two hours of your call. But if the entire community is dealing with flooding or water problems as the result of a storm or natural disaster, then the response time will be longer because service technicians will be handling emergency calls in the order in which they were received.
What is considered a plumbing emergency?
There are many types of plumbing emergencies, but the topic itself is subjective and open to opinion. Many would say it's a plumbing emergency when none of the toilets in a house will flush. Almost everyone would agree that a major water leak, either from a broken pipe or water heater, is a plumbing emergency. Additionally, a broken sump pump cannot prevent a basement from flooding, so that would be considered a plumbing emergency too.
Will Midwest Plumbing fix any plumbing emergency?
Midwest Plumbing is highly experienced at dealing with any type of residential or commercial plumbing emergency. Midwest has licensed, experienced plumbers and service technicians on staff who are available 24/7/365 to deal with plumbing emergencies.