Faucet repairs and services
Problems with your home plumbing can be stressful at the very least, and they can cause a significant disruption in your daily routine if you have no water flow. As a result, at Midwest Plumbing, we provide repairs that are sure to be both quick and precise in nature to replace your assembly.
We are able to provide a repair service that is always up to your standards because of our comprehensive training and substantial expertise, which we combine with the greatest tools the industry has to offer.
No matter how complicated or simple the situation is, and no matter what type of faucet is the source of your difficulties, you can rely on Midwest to provide plumbing repair that gets things back to normal quickly and efficiently.
Your faucet is gushing water or creating a puddle in your kitchen or bathroom, and you're not sure why. To get in touch with Midwest Plumbing. We provide total priority service as well as plumbing solutions for emergencies!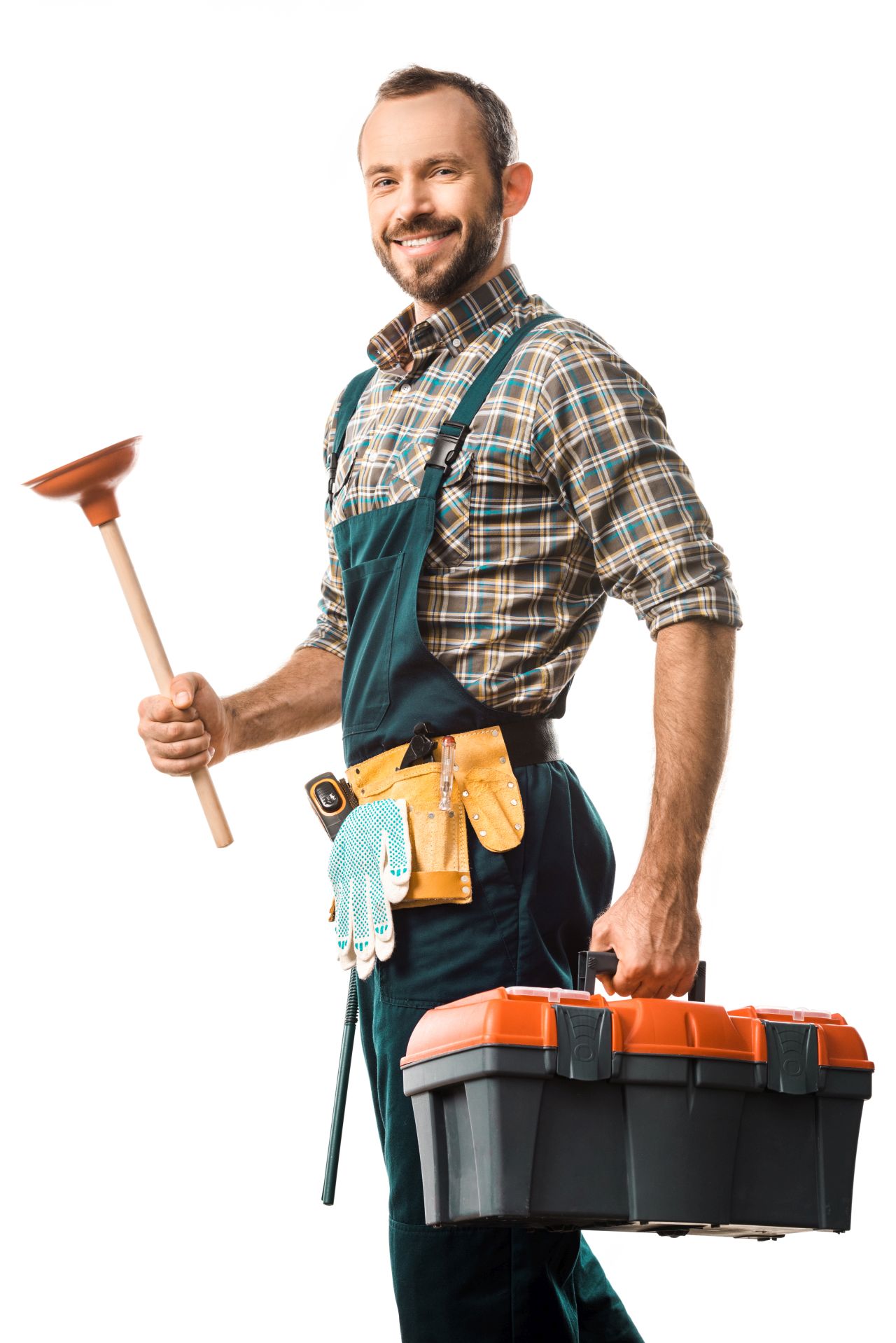 Call Today
Get A FREE Quote Today
Needing a plumber to fix a faucet?
Whatever you want to name it, the faucets and taps in your kitchen, bathroom, and utility rooms play an important role in keeping your water supply running smoothly. When you have problems with the faucets in your home, it may be extremely stressful and can result in a significant amount of possible property damage. When this occurs, you'll require plumbing contractors you can rely on, such as Midwest Plumbing to install a new faucet.
Signs You Need To Fix a Leaky Faucet
Our local plumbers have been servicing homeowners for years, providing speedy repairs that never sacrifice quality in order to keep your plumbing systems running when you need them the most. Contact us today to schedule an appointment. Midwest Plumbing is the only name you need to know if you are looking for plumbing contractors who will put your needs first.
Do you have a problem with your bathroom faucet, kitchen faucet, or exterior faucets around your Indianapolis home? Contact us today. Call Midwest Plumbing or send us an email to schedule an appointment!
If You Notice Any of These Warning Signs, Contact Midwest
We understand that it can be tempting to dismiss minor issues with a faucet when they first appear. However, it is crucial to understand that plumbing issues do not resolve themselves on their own! In the event that any of the following indicators of a developing problem are observed, contact Midwest for service in central Indiana:
Leaking or drippage from the faucet on a regular basis
When the handle becomes stuck or squeaking noises are heard, the device is considered defective.
Odd angles or irregular spurts of water are erupting from the faucet's faucet.
Rust stains on the faucet or rust particles in our drinking water are indications of rust.
When the sink is turned on, there is a gurgling or knocking sound.
When you work with the Midwest service team, you can rest assured that you will always receive the highest level of service. To ensure that you receive a leading solution and cost-effective service every time, we acquire high-quality parts for plumbing repair, take a customer-focused approach, and apply our expertise to the best of our abilities.
You may have a dripping kitchen faucet or bathroom faucet due to a bad valve seat.  This can happen on single or double handle faucet.
Hot and Cold Water Faucets
Are you looking for a reputable plumber to fix a faucet? Perhaps you've grown tired of your faucet dripping in the middle of the night while you're trying to sleep and are looking for a reputable plumber to make the necessary repairs. What if the source of the problem is that unpleasant shower faucet with a feeble water flow? Performing the right repair is critical, not only for the performance of the faucet, but also for its long-term durability.
It is possible to have many different types of faucets, and our licensed plumbers can repair them all, including Kohler, Price-Pfister, American Standard, Delta and Figi, among others. Whether it is a simple re-washer or a complete rebuild, our plumbers can handle any job. The majority of faucets are repairable, and our Licensed Plumbers are educated to provide our customers with options for the best long-lasting repairs they can get. We keep hundreds of components on hand in our vehicles at all times. We won't have to waste time driving around town looking for replacement parts. In addition, we will provide you with a quote before any work is performed.
Faucet Replace in nice bathrooms
Several delicate components are found, and it is critical to have a Licensed Plumber who is licensed to operate on mechanical devices to ensure that these components are not damaged permanently. Furthermore, if a repair is not performed correctly, the faucet may begin to leak again, causing even more frustration.
DEPENDABLE FAUCETS REPAIR AVAILABLE.
Did you know that a leaky faucet can waste more than 200 gallons of water each month if left unattended? Consider the financial impact this would have on your water or utility bill if you dont shut off the water or fix a dripping leak.
Additionally, a dripping faucet may be an indicator of the presence of other plumbing issues as well. Consequently, even while the drip may not appear to be a big concern, it is probably not a good idea to ignore it.
Mold can grow as a result of leaking faucets, which could increase your utility bills and keep you awake at night. As a result, we assist you in determining the root of the problem and completing dependable repairs.
Midwest Plumbing will assist you with any plumbing-related concerns you may be experiencing, including fix a leaky faucet. If the drip continues, one of our specialists can intervene and stop it. The leak will be checked in other areas while the drip is being repaired to see whether it is being caused by other plumbing problems that could result in system-wide concerns.
Whether you want us to update the features in your kitchen or replace them with more energy-efficient equipment, our team will get the job done.
Parts you may need to perform a repair
Faucet Repairs
Water supply line
Faucet Handle
Packing Nut
Sink
Screwdriver
Wrench
Aerator
Screw
Handle
Needle nose pliers
Adjustable wrench
Slip Joint Pliers
Set Screw
PLUMBING SERVICES FOR REPAIR AND INSTALLATION.
Midwest Plumbing's plumbing technicians are on call 24 hours a day, seven days a week to provide routine maintenance, installation, and emergency faucet services. Midwest Plumbing offers the expertise and equipment to repair any broken faucet, whether it's a kitchen sink, bathtub or shower, or outdoor faucets, among other things.
Fixtures for bathroom faucets and bathtub faucets, as well as installation
A clog in the bathroom's plumbing can cause a complete day's worth of disruption. Your water cost might be significantly increased even if your bathroom faucet is only slightly trickling at a time. Bathroom faucets that are leaking or not working properly must be repaired immediately in order to preserve water and prevent more significant water damage. Every type of bathroom faucet problem, from drips to leaks to low water pressure, may be resolved by Midwest Plumbing, which is available 24/7. This includes repairing leaking bathtub faucets.
Experienced Team of technicians
Midwestern Plumbing plumbers are well-versed in bathroom faucet replacement and repair for the vast majority of popular bathroom faucet models, including:
Cartridge Faucet
Ball Faucet
Disk
Compression Faucet
Midwest Plumbing experts can assist you with bathtub faucet replacement as well as the replacement and installation of new bathroom faucets and other plumbing fixtures as part of a home renovation project. Call Midwest Plumbing today to speak with one of our plumbing experts about the installation of bathroom faucets in your home or business.
Repairs for Kitchen Faucets and Sinks
Kitchen faucets are just as important as bathroom faucets in terms of keeping a family running smoothly. Constant drips or leaks, such as those caused by bathroom faucets, can result in water damage and excessive water bills. Midwest Plumbing plumbers are highly competent and knowledgeable in the repair and maintenance of kitchen faucets. Check out our ideas for keeping your kitchen plumbing in good working order for quick fixes in your kitchen.
We can also assist you in the repair or installation of a new sink or trash disposal from our Midwest Plumbing experts. We can make certain that it is done correctly and that there are no leaks that could result in water damage in the long term. Our professional plumbers want to put your mind at ease by ensuring that your kitchen is not only aesthetically pleasing, but also practical.
Repairing outside faucets and providing sewer plumbing services
The fact that faucets are not only used inside means that Midwest Plumbing may provide outdoor faucet repair services as well. The deterioration and leaking of outdoor faucets can result in flooding, expensive water bills, and the risk for water damage. These plants are particularly vulnerable to harm during the chilly winter months. Midwest Plumbing offers a variety of faucet services, including outdoor faucet replacement.
In extreme circumstances, a leaking exterior faucet could be a sign of a cracked or damaged pipe in the water or sewer lines that run through your home or business. Midwest Plumbing technicians will respond immediately to provide emergency sewer repair services. In contrast to traditional sewage repair, which requires digging up the yard or driveway to gain access to the sewer line, Midwest Plumbing is now able to execute trenchless sewer repair by utilizing cutting-edge technologies.
To reach Midwest Plumbing, you can use the number above for any purpose, from an emergency leak to a routine inspection of your outside faucets and sprinkler systems before the summer season starts. If you believe that there is a problem with your outdoor faucet, call Midwest Plumbing right away.
Commercial Faucet Plumbing Services are available to you.
Commercial plumbing systems are subjected to a great deal of traffic. Large organizations usually have a variety of faucets on their premises, and the most frequently used commercial faucets can see hundreds or thousands of gallons of water pass through them each day, depending on their usage. Physical wear and tear, leaks, and other problems might occur as a result of increased faucet usage on a regular basis.
Business owners may experience property damage and expensive water bills as a result of leaking commercial faucets or faucets that don't turn on or off properly. Commercial faucets that fail to appropriately regulate the temperature of the water can be potentially hazardous to your customers' health. Midwest Plumbing professionals will make certain that your faucets function as intended.
Emergency Service that is both fast and dependable.
Midwest Plumbing plumbers provide complete commercial services to businesses around the country, just as they do for households all over the United States. As a result, we're ready 24 hours a day, 365 days a year to respond to any faucet emergency. This ensures that a faucet problem does not cause any downtime in your organization.
We may be reached at 1-800-768-6911 for any plumbing services you require, including the repair of a leaking faucet or the performance of any other plumbing services, such as water leak services. If it's more convenient for you, you may also make an appointment online if you want.
Service Areas
Plumbers at Midwest Plumbing are experienced in all types of business faucet repair, including leaking faucets. They are capable of replacing or installing any sort of commercial or industrial faucet, and while rebuilding, replacing, or installing a faucet, they only utilize high-quality parts and materials. Midwest Plumbing is trusted by businesses of all sizes and locations for faucet maintenance in kitchens, bathrooms, bar areas, laundry areas, labs, locker rooms, operating rooms, basements, and other sections of their facilities. Our commercial faucet plumbing services include the repair, replacement, and installation of the following types of commercial faucet plumbing fixtures:
Faucets for the sink, tub, and shower
Faucets with an automatic sensor and hands-free operation
Faucets with a pre-rinse
Water stations and filling stations
Faucets with dip wells
Faucets with a pot filler
Faucets with low flow rates and water-saving features
Bed pan cleaner faucets are available.
Hose bibs (also known as hose bibs)
Vacuum breakers are a type of vacuum breaker.
Valves for removing waste
Valve to shut off the water supply
Backflow prevention devices
How do you change a faucet?
Replacing a faucet usually requires, slot head and phillips head screwdrivers, a set of locking pliers, a bucket, some towels, and lots of patience. You'll need to turn off the water supply valves beneath the sink, disconnect the water supply lines from the water valves then remove the old faucet assembly. Follow the manufacturer's directions for installing the new faucet. Expect to spend 1-2 hours on the project if you don't have experience replacing faucets. An experienced plumber can usually complete the job in 30 minutes.
What does the faucet installation process entail?
Replacing a faucet usually requires, slot head and phillips head screwdrivers, a set of locking pliers, a bucket, some towels, and lots of patience. You'll need to turn off the water supply valves beneath the sink, disconnect the water supply lines from the water valves then remove the old faucet assembly. Follow the manufacturer's directions for installing the new faucet. Expect to spend 1-2 hours on the project if you don't have experience replacing faucets. An experienced plumber can usually complete the job in 30 minutes.
How to determine whether or not a faucet needs replaced or fixed?
Take a good look at your old faucet's appearance. Does it have lime or calcium stains or mineral buildup? Do the handles turn smoothly? Are they too loose or too difficult to turn? Does the water flow smoothly from the spout? Is the faucet out of style? Does it drip from the spout or leak from the base? Is it more than 8 years old? If you answered yes to two or more of these questions , you could justifiably replace your faucet.